We ate a similar dish at ABC Cocina and knew that I had to recreate it for my daughters. If the other components are already made this dish comes together really fast. We eat these little shrimpies with our grain bowls, as a side dish or appetizer. I love to set out a big platter at gatherings and let people snack. Just increase the recipe proportions to your needs.
8 oz. shrimp, cleaned, dried, tails optional
2 tbsp oil, neutral oil
4 garlic cloves, very finely chopped, divided
4-5 tbsp. Star Anise Chili Oil, divided
Flakey salt, for serving
Cilantro or micro cilantro, for serving
Puffed rice, for serving
Lemon wedge, for serving
Heat canola oil in a medium cast-iron skillet over medium high heat. Season shrimp with salt. When pan is very hot, add shrimp and cook until just cooked thru, light golden brown on both sides, 1 ½ – 2 minutes per side. Arrange on a small serving platter. Allow pan to cool slightly, place over medium low-heat. Add 2 tbsp. of chili oil and garlic, cook until fragrant and just tender, about 2 minutes. Pour garlic infused chili oil over shrimp. Add a few more tablespoons of chili oil, if desired. I love my little shrimpies drenched in it. Top with flakey salt, puffed rice and cilantro. Serve with a lemon wedge.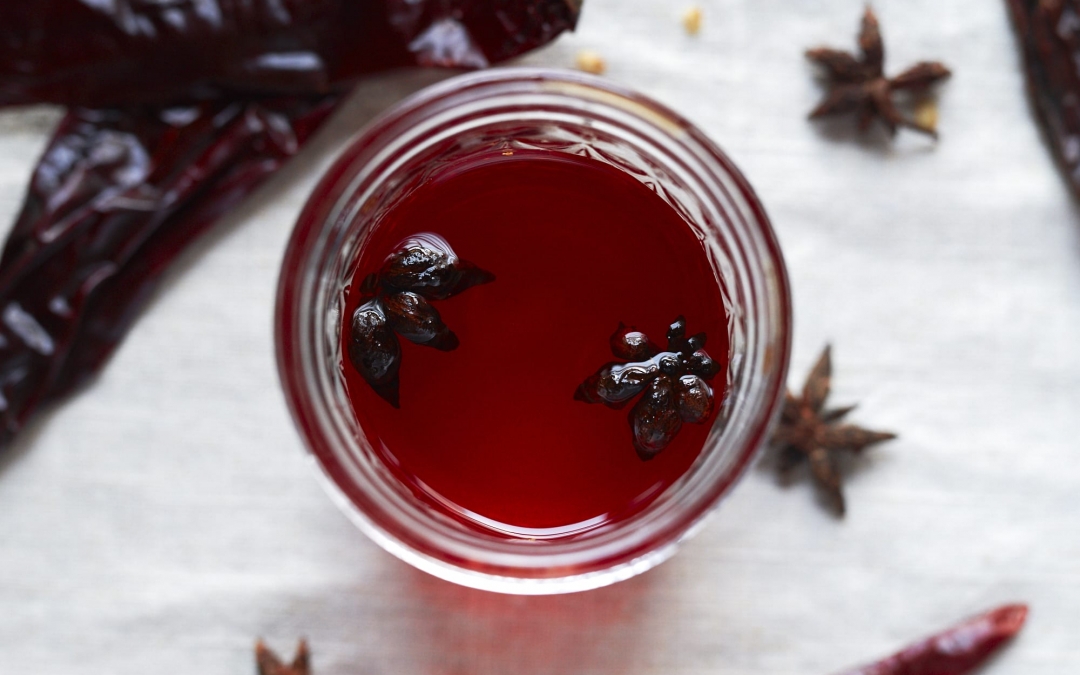 This chili oil is inspired by a recent trip to ABC Cocina where they served it with shrimp. When I made if for my house and the oil did not last long. We eat it with shrimp, fish, chicken, on eggs, with rice, on pizza. Things like "why don't we always have chili oil in the house", was said. So now we always do. It just adds a little extra something-something to whatever you're eating.
read more